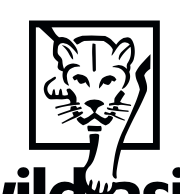 Wild Asia was first established in 2003 as a Malaysian-based social enterprise. We work to help adapt the way consumers, businesses and traders operate, ensuring that they can leave a positive footprint on the developing world. We take a bottom-up approach starting at the very beginning: the raw materials. It is here that we find ways to guide organisations in creating a better environment for their employees, local communities and surrounding biodiversity. By working within key sectors – such as the palm oil or tourism industry – we have gained a unique insight on how producers, buyers and consumers can develop innovative ways to promote positive change.
Company Products/Services
Wild Asia is a unique group of people that come together to address various environmental and social issues faced in our time. We have the technical capacity to understand such issues and have gained our experience from working directly in the field, conducting global surveys and assessments. We pride ourselves in the ability to apply our knowledge and skills within specific industries in a practical and straight-forward manner. Our strategy is to build the capacity within companies, resulting in the development of their own, sustainable management system, which can directly tackle various social and environmental issues.

Since 2005, we have completed 189 palm oil-based assignments in 10 countries and trained over 4,298 professionals in the palm oil industry. We currently operate in major oil palm producing regions in Malaysia and supports 1,333 independent oil palm producers in our network, producing an estimated 469,432 metric tonnes of certified Fresh Fruit Bunches (FFB) yearly and spanning 38,955 hectares of certified palm oil area (as of Dec 2021).
Company's Contact Information
-, Kuala Lumpur, FT, 50430 Malaysia
Star Rating Statistic
5 Star(0%)


---

4 Star(0%)


---

3 Star(0%)


---

2 Star(0%)


---

1 Star(0%)

---
Review and Rating
What People Say About Wild Asia

No Available Rating Yet