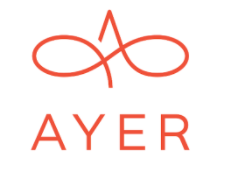 Our roots can be traced back to 15 March 1907 where The Ayer Hitam Planting Syndicate Limited was founded and mainly cultivated rubber at Bukit Hitam Estate, Selangor. On 28 March 1961, the Company was listed on Kuala Lumpur Stock Exchange and its principal activities included rubber and oil palm plantations, and property development encompassing homes, commercial units and industrial buildings. Celebrating a century of achievements in 2007, we adopted a new name, TAHPS Group Berhad. In 2017, we rebranded and changed our name to AYER Holdings Berhad and boasted a market capitalisation of more than RM500 million. Our subsidiaries include Bukit Hitam Development Sdn Bhd, Yee Seng Plantations Sdn Bhd, The Ayer Hitam Development Sdn Bhd and Cendana Maju Construction Sdn Bhd. As we build upon our legacy of being a trusted and reliable property and plantation organisation, we will continue to realise dreams and to a bigger extent, Celebrate LIFE.
Company Products/Services
At AYER Holdings, we believe in enriching the lives of our communities and society through our properties and plantations. Our diverse property portfolio extends across homes, commercial units and industrial buildings. Bukit Hitam Development Sdn Bhd continues to launch new projects in the vicinity of Bukit Puchong. We're currently in the midst of developing a flagship project comprising of 1,290 acres in Puchong – an integrated township that is a true reflection of upholding our commitment in delivering value to all our property owners. Bukit Puchong's strategic location makes it one of the most desirable developments of Klang Valley's southern corridor. This is achieved by developing better quality homes, better neighbourhoods that ultimately lead to better living through our subsidiary Bukit Hitam Development Sdn Bhd. We are also putting our landbanks to good use, cultivating it with sustainable oil palm and durian plantations through our subsidiary Yee Seng Plantations.
Company's Contact Information
Star Rating Statistic
5 Star(0%)


---

4 Star(0%)


---

3 Star(0%)


---

2 Star(0%)


---

1 Star(0%)

---
Review and Rating
What People Say About Ayer Holdings Berhad

No Available Rating Yet